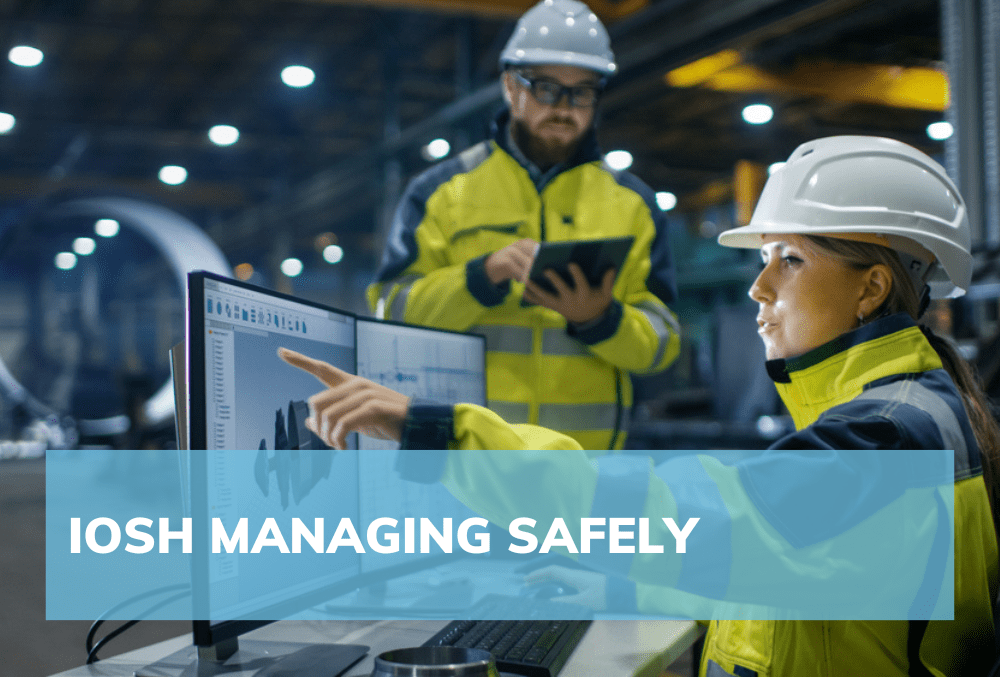 Overview
This course provides managers and supervisors with the skills and knowledge required to carry out health and safety responsibilities effectively at work.
Course benefits for business
Greater productivity – fewer hours lost to sickness and accidents
Improved organisation-wide safety awareness culture and appreciation of safety measures
Active staff involvement to improve the workplace
Internationally recognised certification for managers and supervisors
Enhanced reputation within the supply chain
Course benefits for learners
Ensures you can assess and control risks and hazards
Ensures you can understand your own responsibilities for safety and health
Enables you to investigate accidents
Empowers you to manage your own performance
Allows for personal reflections on good practice
What to expect
Memorable and thought-provoking case studies and facts
Modules backed by clear examples and recognisable scenarios
Summaries to reinforce key points
Checklists and materials supplied for use in the workplace
Interactive quiz and discussions
Practical exercise based on the operations of a real business
Successful delegates awarded a Managing Safely certificate
Course delivery
The course is three days long and delivered in person through classroom-based learning.
Course location
The course is delivered at the TRS Training Academy in Liverpool. We can also deliver this on-site on request.
Cost
This course is £475 however discounts are available. Please contact bookings@trstraining.net for further information.
Booking 
Please check our course calendar to see when this course is running. If there are no dates visible, please contact bookings@trstraining.net to enquire.