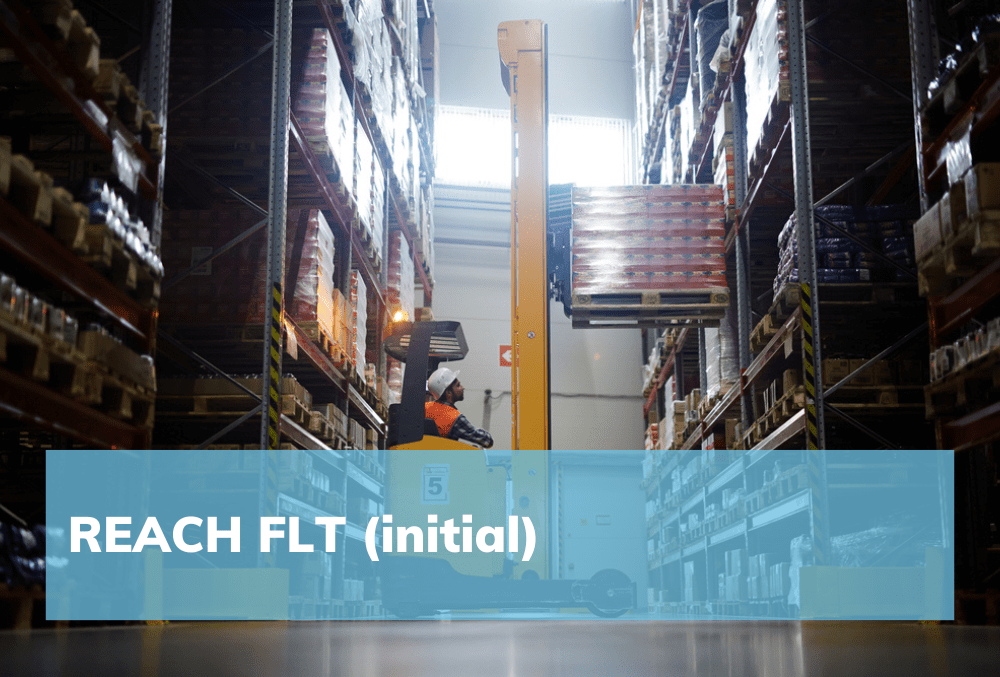 Reach FLT (initial)
What is a reach forklift?
Reach FLTs are designed to retrieve and move high loads safely and efficiently
They are used primarily in warehouses between narrow aisles of racking.
Course content
Theory surrounding all aspects of safety and operating the truck
Preoperational checks training
Practical training on all aspects of operating the FLT safely
Driving through chicane training
All aspects of stacking, including low, eye and high level
Associated Knowledge exam
Preoperational Check exam
Practical exam
Benefits to drivers
Become qualified in FLT to gain new career opportunities
It is a legal requirement for the driver of the FLT to have training and certification
Benefits to a company
Increases efficiency of operations
Complies with health and safety
Increased driver/employee job satisfaction
Course pre-requisites
Safety boots required
Course delivery
This course is delivered at our Knowsley training centre. You will spend time in the classroom studying for theory and in our active warehouse completing the practical training.
Course duration
5 days
Awarding body
Course location
This course is delivered at our Knowsley training centre.
Cost
£350, including VAT.
Bookings
Please contact bookings@trstraining.net with all enquiries or fill in the blue web form to the right or the bottom of this page.