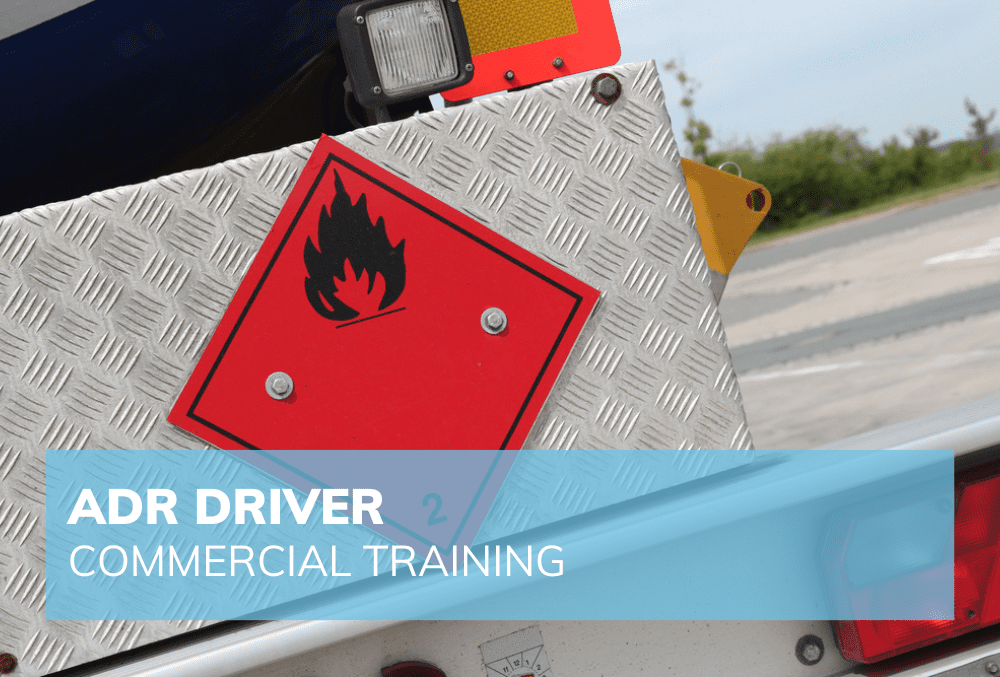 5-Day ADR Training Course
Overview
ADR is the European Agreement concerning the International Carriage of Dangerous Goods by Road. The agreement ensures that any goods deemed dangerous can move freely across international borders by road, providing that the goods, vehicles and drivers comply with the regulations. ADR qualification is a requirement for drivers of any vehicle type, from small vans to tankers, who will be involved when transporting potentially dangerous goods by road.
ADR Training Course Objectives
To make drivers aware of hazards arising in the carriage of dangerous goods
To give drivers basic, indispensable information to minimise the likelihood of an incident occurring
Where an incident occurs, to enable drivers to take measures necessary for their safety and that of the public and the environment
To provide drivers with the knowledge and skills to limit the effects of an incident
To demonstrate drivers' competence through the use of individual practical exercises covering Basic Emergency First Aid; Fire Prevention; What to do in case of an incident or accident
Course Benefits
ADR training brings many benefits, including:
Enables driver to carry various dangerous goods in any vehicle type the driver is qualified to drive
Opens up new career/job prospects
Driver will be fully aware of the safety requirements for various loads improving overall knowledge
Could claim driver CPC hours, saving further money and time in gaining driver CPC
Course pre-requisites
Candidates do not need any prior knowledge of dangerous goods. However, they may well have some relevant knowledge gathered by either working in the freight logistics industry or through previous studies.
Course delivery
The course is five days long and runs from 8.15 am to 5 pm over a week (Monday to Friday). The course is delivered in person through classroom-based learning.
We can deliver bespoke training, tailored to you/your company's needs. Please email bookings@trstraining.net to find out more about bespoke training.
ADR Training Course location
The course is delivered at our TRS Training centres at Kammac in Knowsley and in St Helens. 
Please note: we can also deliver this course at your company premises, subject to minimum numbers. 
Please email bookings@trstraining.net to enquire about ADR Driver training on your premises.
Cost & payment
This course is normally £600 including VAT. There is a special introductory cost of just £475. You can pay immediately on Eventbrite or you can request an invoice.
PLEASE NOTE: if you choose the invoice payment option, you MUST pay within 14 days of the start date.
If you are booking within 14 days of the start of the course, you MUST pay when registering on Eventbrite.
Cancellation policy
Please note: you are entitled to a FULL refund if you cancel at least 14 days before the start of the course.
Cancellation after this means you will not receive a refund.
Instructors
Jeff Cairns is our lead tutor for ADR training. He has extensive experience in the industry and has been an SQA-recognised instructor for over 10 years. He has tutored hundreds of candidates to complete the course successfully and was a finalist in the DCPC Instructor of the Year Awards.
Paul Clarke has been a fully-recognised SQA instructor since 2020 and has held relevant qualifications for over 25 years.
Booking
This course is running throughout the year, and you can book directly on eventbrite or contact us to enquire further.
You can view our Commercial Course Calendar to see when this and other courses are running.