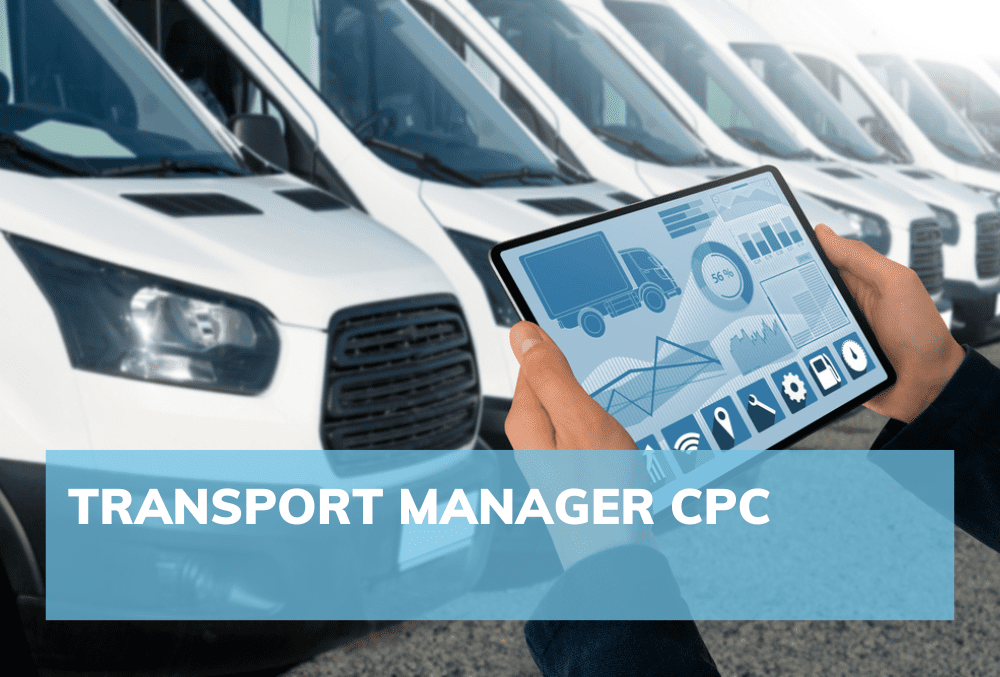 Overview
The Transport Manager CPC course delivers knowledge and skills across many subjects within the logistics industry. The qualification is a requirement for those included within the application for a standard national or international company operator's licence. This course also provides critical information necessary to operate and run a transport company safely and legally.
Participants will complete the course with a clear understanding of all aspects of managing a transportation business, including the legal obligations when operating large vehicles.
Course topics
Business and company law
Industrial relations
Health and safety
Financial management
Commercial conduct of the business
Marketing
Organisation charts, KPIS and work plans
Business taxation
Operator licensing
Drivers hours
Planned preventative maintenance
Vehicle costing
Vehicle taxation
Transport ancillaries and contracts of carriage
Electronic data
Safe loading and unloading
Weight and dimensions of vehicles and loads
Mechanical conditions: plating and testing, fleet inspections and enforcements
Driver licensing
Traffic regulation and speed limits
Traffic accident procedure
Insurance
Permits and methods of operating
Customs transit systems
Incoterms and frontier crossings
International transport documentation
Course Benefits
Industry-recognised qualification providing transferable skills
Caters to requirements of all fleet sizes
Career opportunities and progression
Up to 35 hours DCPC included.
Course pre-requisites
Due to the intensive nature of this course, it is recommended, but not required, that learners have good English and Maths Skills Equivalent to GCSE/ level 2. If you are unsure on your current skill level, please get in touch and we can arrange an assessment of your needs.
Prior industry knowledge may be seen as an advantage, however, it is not a requirement for a successful completion.
Course delivery
The course is 10 days long and runs from 8.15 am to 5 pm over a week (Monday to Friday). The final day is where candidates take their exam. The course is delivered in person through classroom-based learning.
Course location
The course is delivered at our TRS Training centres at Kammac in Knowsley and in St Helens. 
Cost & payment
The standard cost of this course is normally £1600 including test fees and VAT. There are discounts available for multiple bookings. Please contact bookings@trstraining.net specifying how many you wish to book and for which course. 
We are offering a discounted price of £1200.
The standard procedure is for candidates to pay for the course when booking on our Eventbrite page. However, if this is not possible, you can request an invoice via our Eventbrite page. Please pay the invoice at least 14 days before the start of the course. We also expect to have finance options available soon. Please get in touch with bookings@trstraining.net to find out more about this. Please state which course you are interested in doing.
Instructors
Jeff Cairns is our lead tutor. He has extensive experience in the industry and has been an SQA-recognised instructor for over ten years. He has tutored hundreds of candidates to complete the course successfully and was a finalist in the DCPC Instructor of the Year Awards.
Paul Clarke has been a fully-recognised SQA instructor since 2020 and has held relevant qualifications for over 25 years.
Booking
Booking is via our Eventbrite page.