What Our Clients Have To Say...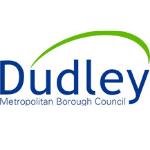 Dudley Council – Rosalie Penn
A big thank you to Rosalie Penn, Strategic HR Director at Dudley Council for her glowing reference. We are training a cohort of 11 council staff on the LGV driving apprenticeship. In particular, Rosalie highlights our effective switch from face-to-face to virtual training due to lockdown.
Rosalie is happy to be contacted by any company wishing to get a current client's perspective on TRS training and recruitment services. Email rosalie.penn@dudley.gov.uk

Zeus Group – Tim Allison
I strongly recommend TRS Training. They delivered training programmes to 42 staff when I was in Jack Wills. They loved it and we actually obtained benefits in staff retention but also found that our colleagues came up with a lot of ideas around efficiency. We have just started with them at Zeus Group.
What is different about TRS to the other training agencies is your access to the senior guys in the organisation (Kevin and Gill) and their ability to sort things out quickly. You will have challenges releasing staff eg you plan the training on a certain day and something comes up in your business that means that you now can't release staff or some of your team get behind on their work. When this happens, TRS are so supportive and understanding.
On both occasions that I have used them we have been very lucky with the onsite trainer that they assigned to us. Both of them were brilliant and really fitted well with the onsite teams. I do not recommend and put my name to many external organisations , in this case with Kevin Birch, I have absolutely no hesitation because I know he will not let you down.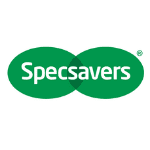 Specsavers  SOK – Brendan Graham Operations Director
I have used TRS Training over the last 10 years in 3 different companies that I have worked in England.
More recently I have used them in Specsavers over the last 5 years in 2 Divisions in the West Midlands area with very positive results.
Manufacturing is about always trying to improve people & processes. I have used the TRS Lean course to look at ways to reduce cost & develop our people by giving them the tools & confidence to deliver their objectives. This was never used before in these Divisions but after the success of the first wave of people we were inundated with requests to join each year.
The TRS Trainers have always been very professional & supportive to myself & the learners.
I would highly recommend them to you.
I would also add that Kevin Birch (Director) is very committed to customer satisfaction & delivering a great service.
Hope this helps.
Thanks,
Bren

Pets At Home Stoke on Trent – Mr. Steven Beswick, Operations Manager
We chose TRS as a supplier because of their very professional approach and experience within the Transport industry which other agencies just don't have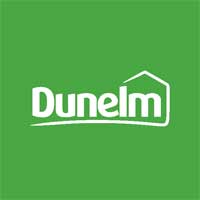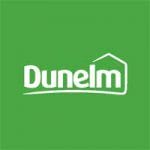 Dunelm Mill Stoke on Trent – Mathew Luke, Operations Manager
Since joining Dunelm Distribution they have provided a truly bespoke service and provided excellent levels of service in the supply of temporary labour. If your temporary labour does not match your permanent staff, then you should switch to TRS Ltd. In a tough economic climate they have proven to be the perfect catalyst in driving down costs without compromising quality.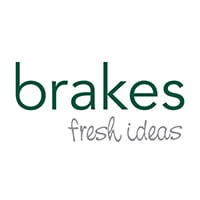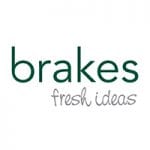 Brakes Food Services – Pauline Buckley, HR Director 
It's a real pleasure working with Kevin and TRS Ltd. They have consistently recruited high calibre people and ensured that they respond in order to meet business needs.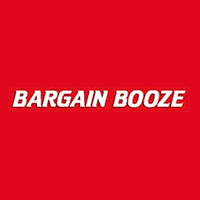 Bargain Booze – Graham Woods, General Manager
We required an agency that could respond to our needs at short notice and recruit a substantial amount of people for a short period of time during the festive season. To date TRS have continued to deliver an excellent service and I would recommend them to any potential buyers.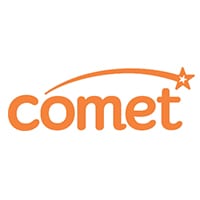 Comet Skelmersdale – Ms Lesley Hall, Personnel Manager
The staff supplied by TRS has been of a consistently high calibre and have met our performance criteria in terms of productivity, accuracy and general conduct. In addition, the TRS staff have been trained and contracted on a flexible basis, so when we have required them to change shift patterns, start times or move between departments, they cooperated without any problems.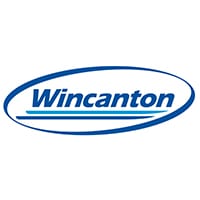 Wincanton Logistics – Terry Graham, Transport Manager
Due to the fluctuation in volume there is a need for TRS to supply drivers at short notice 24 hours a day seven days a week, therefore, being contactable and reliable is essential. In addition, due to timed deliveries and restricted store access the drivers have to pass a stringent assessment programme before being allowed to work on the contract.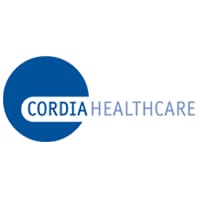 Cordia Health Care Manchester – Malcolm Davidson, General Manager
After looking at many Agencies we decided that TRS were different from the norm and that they could and did provide the partnership that we were looking for. I would not hesitate in recommending TRS as suppliers of Quality Labour.
Glendimplex – Mark Stanley, General Manager
"I've worked with Kevin and the team for over 4 years and they have always supplied a high calibre of candidates for our NDC operation. The onsite coordinator ensured that the day to day management of the temporary staff did not impact on the NDC management team. I would not hesitate in recommending the team at RSL to supply temporary staff."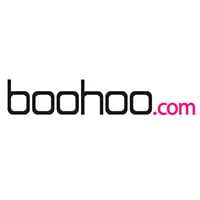 boohoo – Tania Morgan, Learning and Development Manager
Having a TRS trainer onsite full time really helped everything run smoothly. Barry quickly picked up on our working practices and shift patterns and shaped a programme of training and support to fit in with that – this took the stress off of our shoulders. The apprentices moved round departments, training across different functions – picking, stock, returns and quality control. This meant that at our busiest times, they had the experience and skills required to step up as team leaders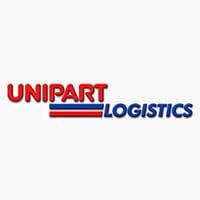 Unipart (Bentley Contract) – Richard Hind, HR Manager
Hi Kevin,
I thought I would drop you a note to say thank you for all of the hard work, commitment and support provided by TRS to Unipart whilst we were delivering the Bentley Motors 3PL contract.
The engagement and understanding of our learning and skill needs was first class. TRS were always service and quality focused, talking to us about what was right for our learners over costs and profit. The commercial and account management from yourself was first class. If we wanted to bounce ideas and questions to you for comment you always made time. If I could engage TRS for the delivery of the Apprenticeship Levy in Unipart Group I would, but alas the decision has been taken to deliver this inhouse and draw down the levy funding ourselves.
Over 2 years we had over 80 permanent and temporary colleagues sign up to the Warehousing and Storage or Performance Manufacturing Operations NVQ qualifications, with a 100% completion rate for those who stayed with the contract, and a high % who completed else where if we released agency colleagues due to production volumes or they moved on. This was largely attributable in my opinion to the commitment to the learners by Derek and Ian, TRS tutors / coaches.
On that topic, having site specific dedicated tutoring worked really well for us. Derek and Ian are down to earth and make things easy to understand. They were happy to work directly with Operations Managers, organising their own time and managing learner time out of their warehouse roles with the agreement of the operation to evidence workbook requirements to support the compliance side of the qualifications.
Due to their knowledge they were able to link work based evidence across learning modules to make the most of learner time away from their roles. They gave confidence and encouragement to all learners be they permanent or agency. Knowing some of the characters they supported, they did well to attain buy in and commitment to the qualifications given some of our teams had worked in warehousing for 30 years and were sceptical at first.
Flexibility is another plus – the operation was across day and night shift and I constantly bumped into Derek and Ian around midnight supporting their learners. Indeed, within the last week of the contract they supported in certificate presentation on the night shift to ensure that deserved recognition was shared with all learners and the success was celebrated in the appropriate way.
I highly recommend TRS for learning and development qualification provision and would be happy to back up these words with a verbal discussion with any prospective client.
Richard Hind
HR Business Partner – Automotive Unipart – Logistics.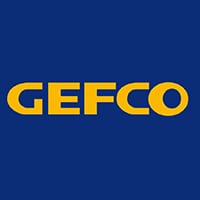 GEFCO – Craig Allen WHS Regional General Manager
GEFCO are a Global Supply Chain Partner. Our Halewood facility is a key part of our Automotive Supply Chain Solution supporting both OEM and Tier 1 suppliers with complex commodity sequencing. Due to the critical nature of our operation, it is vital that we have a strong and stable labour provider working in partnership with us, for both temporary and permanent staff.
The leadership team at RLS take the time to understand our business needs and ensure they always meet expectations, in the calibre of resource provided and the continued service levels we demand.

Oak Furniture Land 
Oak Furniture Land has grown significantly since its inception in 2006 and we expect this trend to continue as we increase our market share. In order to maintain service levels we have set up a number of Home Delivery Centres throughout the UK and due to the current driver shortage problems we have had to invest a substantial amount of time and resource into our recruitment process to attract and retain drivers in the business.
Having exhausted the direct and agency recruitment channels to source new drivers we decided to trial the LGV Apprenticeship model to upskill our existing workforce and recruit new starters for 12 satellite sites in the UK. Although at first we were sceptical I can honestly say the programme has been very successful. As a result, we no longer have to spend lots of time trying to recruit new drivers because the standard of candidates put forward by TRS has been exceptional. In addition, the financial incentive to become an LGV Driver has improved the commitment, performance and retention of both new and existing drivers within the business.
The Apprenticeship programme was introduced to the business without any disruption to the operation and TRS worked with us every step of the way to support our management team with the implementation process. Prior to going live they also took the time to understand our specific needs and objectives and tailored the programme to cover every aspect of the driver's role within our business. They also visited every location and set up meetings with our workforce to address any questions or concerns they had with the programme.
I was particularly impressed with their Virtual Online Platform as it allows TRS to deliver multiple class room sessions throughout our network via a video link system.
I would recommend TRS Training to any employers that are looking for a partner that has an in-depth knowledge & understanding of the logistics industry and the ability to provide an end to end recruitment / training solution to their business.